Visit College Station has partnered with Aggieland Outfitters to create a tree ornament as part of the Christmas in College Station campaign.
The ornament symbolizes the uniqueness of the Christmas holiday in The Heart of Aggieland® and will become a treasured family memento. Each year when you decorate your Christmas tree, the eye-catching ornament will rekindle fond memories of Santa's Wonderland, Aggie football games, and all the beautiful things that make College Station special.
Ornaments are available for $24.99 at the Aggieland Outfitters store on University Drive, online, or at these select events during the Christmas season:
Nov. 12-13 from 11 a.m.-3 p.m.
Dec. 11 from 4-8 p.m.
Dec. 18 from 5-8 p.m.
Holiday Artisan Market at Century Square (event link coming soon)
Dec. 19 from 12-4 p.m.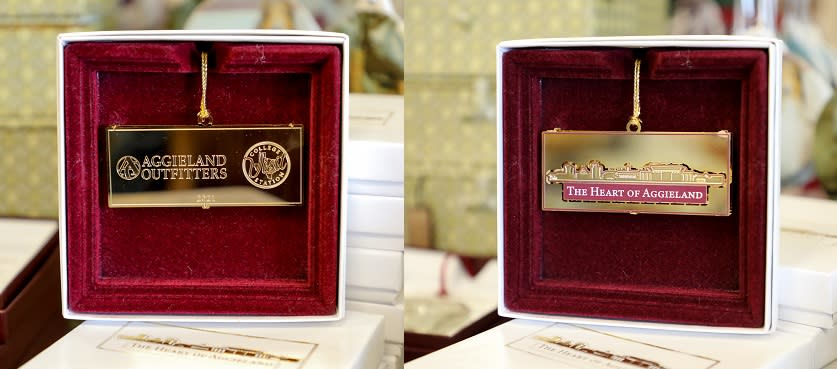 Pictured above is the front and back of the ornament.
Don't miss this opportunity to make The Heart of Aggieland® ornament a cherished part of your family's holiday tradition.
By Kendra Davis, Visit College Station Event Coordinator